Overview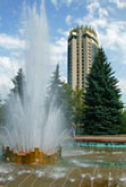 The Republic of Kazakhstan attaches fairly great importance to the development of present-day infrastructure including tourism.
Accordingly, there have been signed Agreements on co-operation in the field of tourism with Turkey, Iran, Xinjang Uigur Autonomous Area of China, Moldova, Hungary, the State of Israel, Kyrghyzstan and Egypt. Currently at the stage of preparation are intergovernmental and interdepartmental agreements with Croatia, Pakistan, Singapore and China.
In 1993 the Republic of Kazakhstan became a full member of the World Tourism Organization.
The body that accomplishes state management in the field of tourism in the Republic of Kazakhstan is the Committee for Regulation of Trade and Tourist Activity of the Ministry for Industry and Trade of Kazakhstan. Administration is carried out through certain departments of the executive bodies of power, state-owned tourism representations in other countries.
For purposes of tourism promotion in Kazakhstan they have elaborated a certain standard-and- legal basis. There is a Law "On Tourism" enforced in 1992. It embraces virtually all types of tourism and specifies legal, economic, social and organizational fundamentals of undertaking tourism activities on the territory of the Republic. Besides there exist several enactments concerning tourism issues adopted by the Government of the Republic. Incidentally, they include a number of documents regulating licensing of tourism activities.
The year of 1993 highlighted adoption of the National Programme for developing tourism industry in the Republic of Kazakhstan. In 1997 the authorities passed yet another document - State Programme of the Republic of Kazakhstan "Regeneration of historic centres of the Great Silk Route, preservation and successive development of cultural legacy of Turkic-speaking states, creation of tourism infrastructure in 1997-2003". In addition, in 1997 they have elaborated a Strategy of tourism development up to the year of 2030.
Nowadays 430 tourism agencies, firms and bureaus of various property forms function in the Republic of Kazakhstan. They employ nearly 6,000 people, 1,500 professional guides.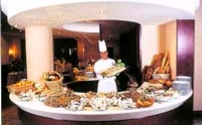 Kazakhstan tourism firms co-operate with almost 80 countries of the world. Some 25 tourism firms in Almaty and 5 companies in regional centres arrange charter flights to India, Turkey, the United Arab Emirates, Pakistan, South Korea, Greece and Poland.
As a matter of fact Kazakhstan provides for all ever known varieties of tourism - cognitive, entertaining, ethnic, ecological, rehabilitative, children-oriented, sportive, hunting, equestrian and adventure ones.
Potential tourists are offered over 700 travel routes around the territory of Kazakhstan.
Kazakhstan has experienced significant growth of tourist inflow from the UK over last years – in addition to those visiting Kazakhstan to explore the country for business opportunities in different spheres. And with the recent bold visa simplification procedures (letters of invitation are no longer required for EU, US and some other citizens) still greater number of visitors to Kazakhstan is expected.

In Kazakhstan you can find a wide range of accommodation – from cosy bungalows on the shore of a crystal-clear lake to luxury 4 and 5 star hotels suitable for the highest-ranking international conferences. All hotels offer genuine Kazakh hospitality, western-style comfort and a warm and caring service.
Kazakhstan may offer 372 hotels of various classes with a simultaneous accommodation of 36,876 people. Almaty can afford offering 25 hotels to the capacity of 4,950 places.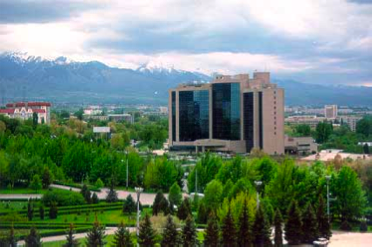 Foreign guests are offered every modern service in such hotels as "Alatau", "Kazakhstan", "Dostyk", "Issyk", "Astana", "Ankara", "Hyatt Regency Almaty", "Intourist"- all of them do offer services that meet world standards.
Given the unique natural beauty and rapid growth of inbound tourism, Kazakhstan government pays a great deal of attention to the promotion of its tourist potential abroad and participates in international travel fairs and exhibitions all around the world on the regular basis. The World Travel Market in London is one of the most important annual events in the tourist sphere for Kazakhstan and that is why Kazakhstan has been taking part in this established exhibition since 2001.
During the WTM-2006, which took place at ExCel in the Docklands, Kazakhstan's stand at the exhibition hosted senior representatives of Kazakhstan's tourist industry, including the largest tour operators, the world-class hotels and the national carrier, Air Astana.
The Republic of Kazakhstan is well known for rather unique natural and geographic diversity.

South-Kazakhstan (Almaty, Jambyl, South-Kazakhstan and Kyzylorda regions) is an area rich with ancient history and culture known for such famous monuments of medieval architecture as mausoleums of Aisha-Bibi, Karakhan, Babadzha-Khatun in Taraz, an architectural ensemble of Khodja Akhmet Yasavi in Turkestan, etc. This list may be nicely supplemented with unique Scythian burial mounds in Semirechje (Almaty region). It is, incidentally, the very region that has played host to the world-famous space-vehicle launching site Baikonyr. Besides, the region affords unique climatic opportunities for recreation, rehabilitation, hunting, alpinism, mountain skiing and skating.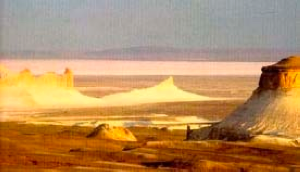 West Kazakhstan (Aktobe, Atyrau, Mangystau regions) is situated on the crossroads of the European and Asian continents in the basin of the Caspian Sea, the Volga and the Ural. It is the location of the world second deepest depression - that of Kargije lying 132 m below sea level, remarkable chalky rocks. One can find here fine areas rich with game which promise good hunting, can entertain ideas of good luck in angling, in water sports. Tremendous scientific interest present reserves and monuments of ancient Mangyshlak and Ustyurt, numerous memorable places evoking Kazakh epos.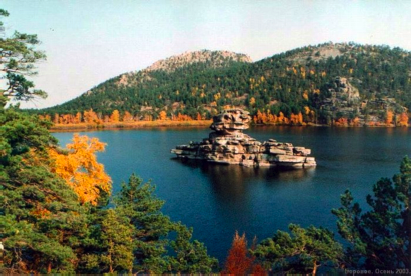 North Kazakhstan (Kostanay, North-Kazakhstan and Pavlodar regions). Everything here - landscape, climatic conditions - favour all sorts of tourist recreation - automobile, bicycle, water ones. Health resorts of Kokshetau, Bayan-aul, Muyaldy offer fine rehabilitation opportunities while natural preserves Kurgaldzhino and Naurzum would be quite interesting for amateurs of "cognitive" tourism.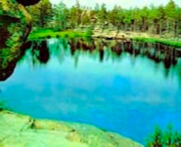 Central Kazakhstan (Karagandy region) displays to perfect advantage one of the largest lakes of the world - the lake of Balkhash supplemented by a unique mountaneous and forest oasis. The area harbours plenty of memorable places exhibiting various archaeological and ethnographic relics.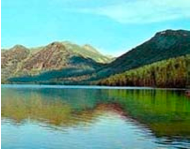 East Kazakhstan is represented by the Altai and its wooded foothills, the river of Irtysh and such lakes as Zaisan, Markakol, Alakol, Sauskan. Extremely rich are flora and fauna of the region. Besides Semipalatinsk region is the birthplace of the great Kazakh poet - enlightener Abay Kunanbaev, remarkable writer Mukhtar Auezov.


---